Rooms according to your requirements.
From a large stage with a movable floor to highly exclusive club atmosphere, from terrace with its panoramic view to functional meeting rooms – the diverse function rooms and event spaces of BMW Welt and BMW Group Classic should be the first choice for your unmissable occasion.
Event technology with all options.
Be it moving floor levels, movable walls, individually playable LED screens, TV studio equipment or studio sound systems – at the BMW Welt locations, you benefit from almost unlimited possibilities in terms of video, audio, stage and lighting technology. 
Catering of the highest level.
Offer your guests catering of the highest standard before, during or after your event! For event locations in the BMW Welt and the BMW Group Classic, you can have food and drinks from our exclusive partner Feinkost Käfer in the BMW Welt on request.
5 REASONS FOR YOUR EVENT AT BMW WELT.
•

Experience live, online or hybrid event formats with the best technical equipment.

•

BMW Welt's outstanding architecture and excellently equipped venues for truly memorable events.

•

Enjoy personal guidance and an all-round service to suit your requirements.

•

We ensure smooth planning and implementation so that you can kick off your event in a stress-free manner.

•

Use a top-equipped, barrier-free location with direct access to the parking garage.
EVENT LOCATIONS AT BMW WELT MUNICH.
BMW WELT EVENTS.
Inspire your guests with lasting effect - with the exclusive possibilities of BMW Welt, about which our film provides information. We are happy to offer you a free consultation appointment directly on site. Book now and discover the extraordinary event spaces of BMW Welt for your individual event.
Read more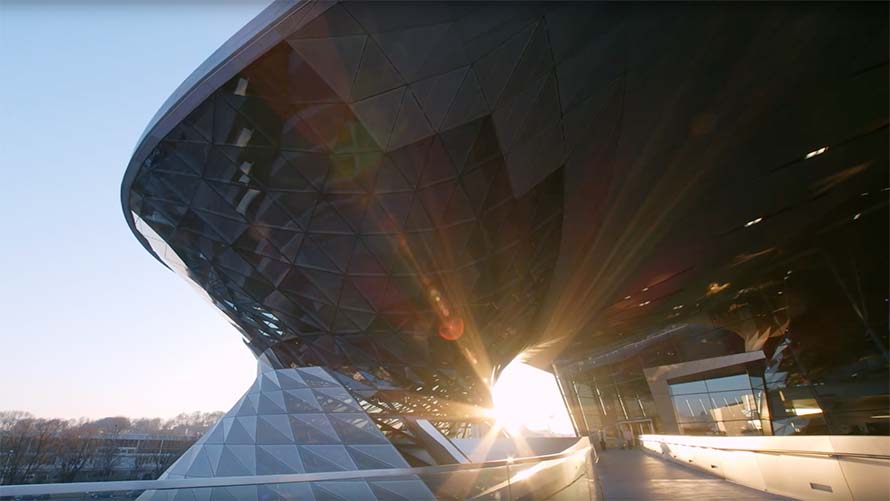 EVENT LOCATIONS AT BMW GROUP CLASSIC.


WORKSHOP SPACES.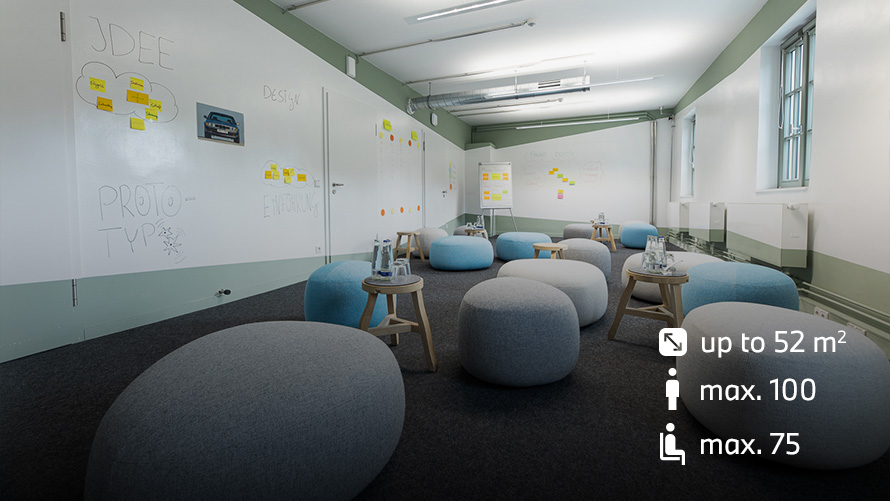 The BMW Group Classic workshop rooms in the listed Tor building contain various sizes as well as a creative space. The rooms are equipped with state-of-the-art event technology and named after famous vehicles of the BMW Group brands - and may soon be a place where your workshop will generate equally enthralling ideas.
BMW Welt.

BMW Group Classic.
​
Kraftstoffverbrauch und CO2-Emissionen.
Official data on fuel consumption, CO2 emissions, electric consumption and electric range were determined in accordance with the mandatory measurement procedure and comply with Regulation (EU) 715/2007 valid at the time of type approval.In case of a range, figures in the NEDC take into account differences in the selected wheel and tire size; figures in the WLTP take into account any optional equipment.

WLTP values are used for assessing taxes and other vehicle-related charges that are (also) based on CO2 emissions, as well as for the purposes of vehicle-specific subsidies, if applicable. Where applicable, the NEDC values listed were calculated based on the new WLTP measurement procedure and then converted back to the NEDC measurement procedure for comparability reasons. For vehicles type-approved after 01.01.2021 only WLTP values officially exist. For more information on the WLTP and NEDC measurement procedures, see www.bmw.de/wltp.

For more information on the official fuel consumption and official specific CO2 emissions of new passenger cars, see the 'Guide to Fuel ConsumptionCO2 Emissions, and Electricity Consumption of New Passenger Cars', which is available free of charge at all sales outlets, from Deutsche Automobil Treuhand GmbH (DAT), Hellmuth-Hirth-Str. 1, 73760 Ostfildern-Scharnhausen, and at https://www.dat.de/co2/.