Who doesn't dream of having their own robot? An adventurous detective hunt? Or of being able to make crafts like real pros? Now you can experience something. After all, the workshops at the BMW Welt Campus and the BMW Junior Museum offers all this and much more for children, teenagers, adults and families. The workshops at BMW Welt and the BMW Museum are all about mobility and the future. But above all, it's about having fun, taking part and doing it yourself. Our diverse workshop and vacation programs in Munich are a group offer – educationally sound and instructive.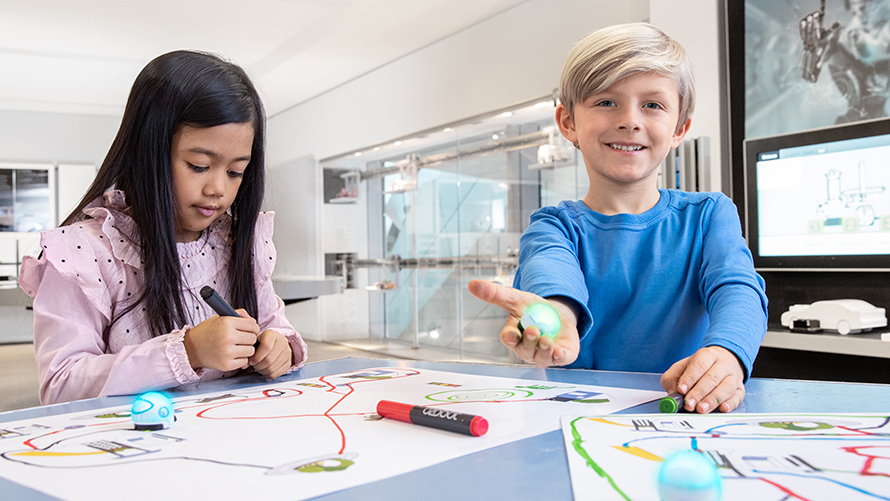 OPEN WORKSHOP. CODING FOR EVERYONE.
Every Thursday from 15:30, families and interested parties can have fun exploring the world of programming obtaining a small "coding driver's license" in the open workshop at BMW Welt. Attendees dance and design code before gaining their first programming skills with real little robots – the Ozobots.
Variety is the program here. The workshops.
YOU HAVE QUESTIONS? WE HAVE THE ANSWERS.
What does the Junior Program on Campus offer?

What is the Junior Program at BMW Museum?

Where exactly is the Campus located?

Where is the BMW Museum located exactly?

What are the opening hours of the campus and museum?

How old must the children be?

What language are the workshops offered in?

How far in advance do I need to book a workshop?

Where can I park during the workshop?