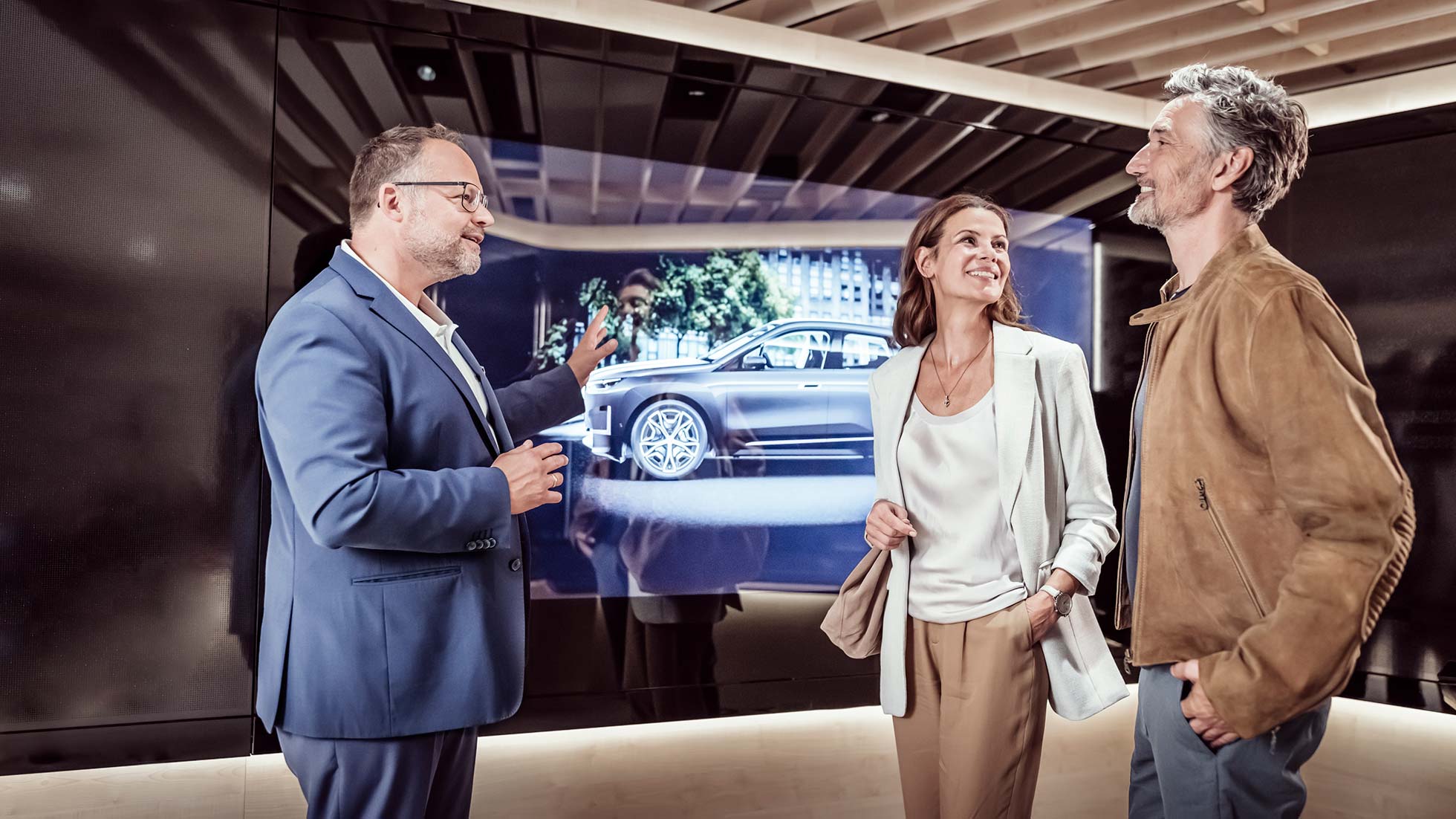 The tingling anticipation of Driving.
Seeing your new BMW for the first time! At the Product Info Centre, you can admire your new BMW model – in virtual reality and in lots of detail.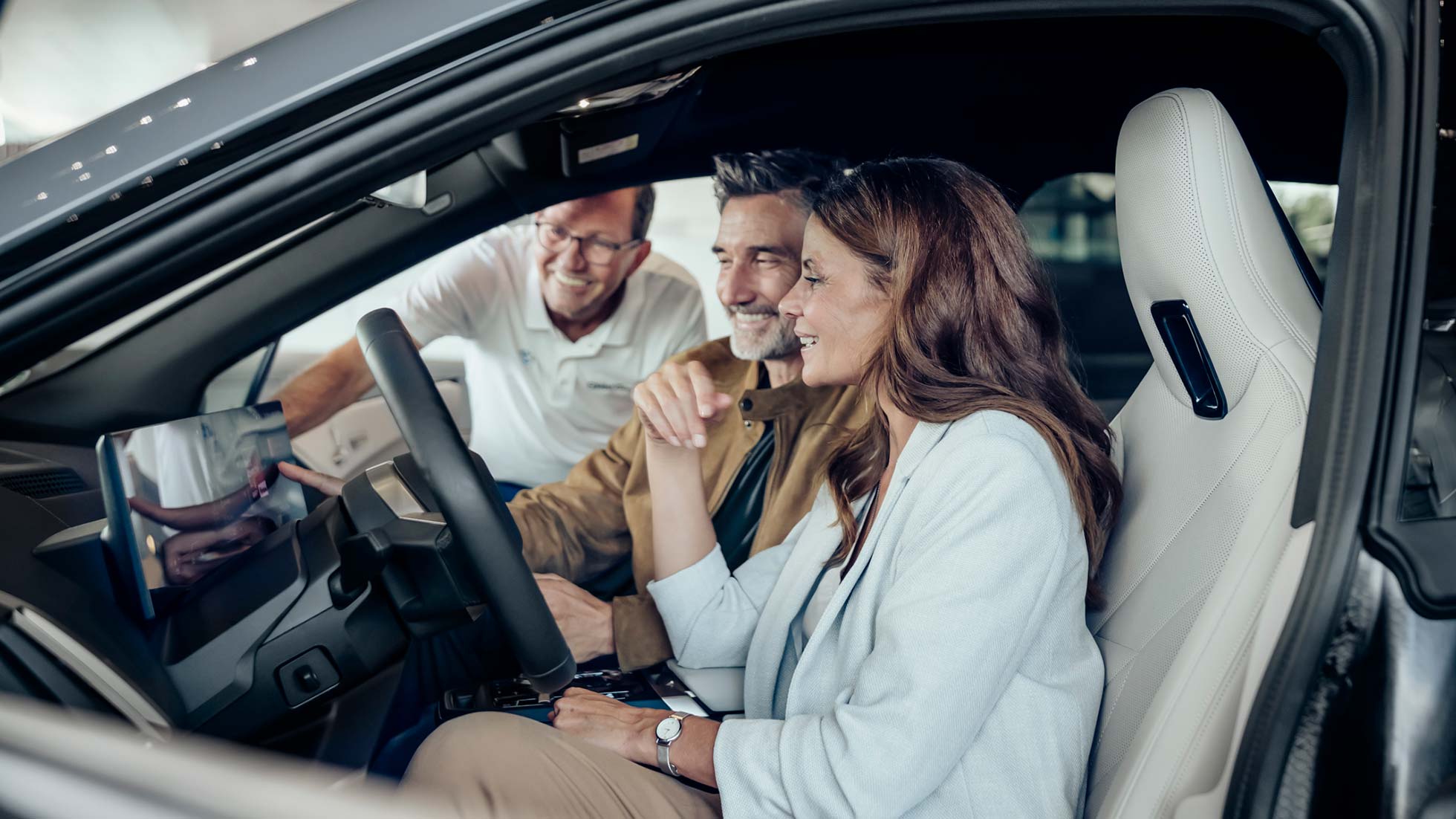 The big moment.
There it is, your new BMW. Live. In colour. Look at it from all sides. Sit inside. And let a vehicle specialist explain to you what exciting features your new favourite car has in store.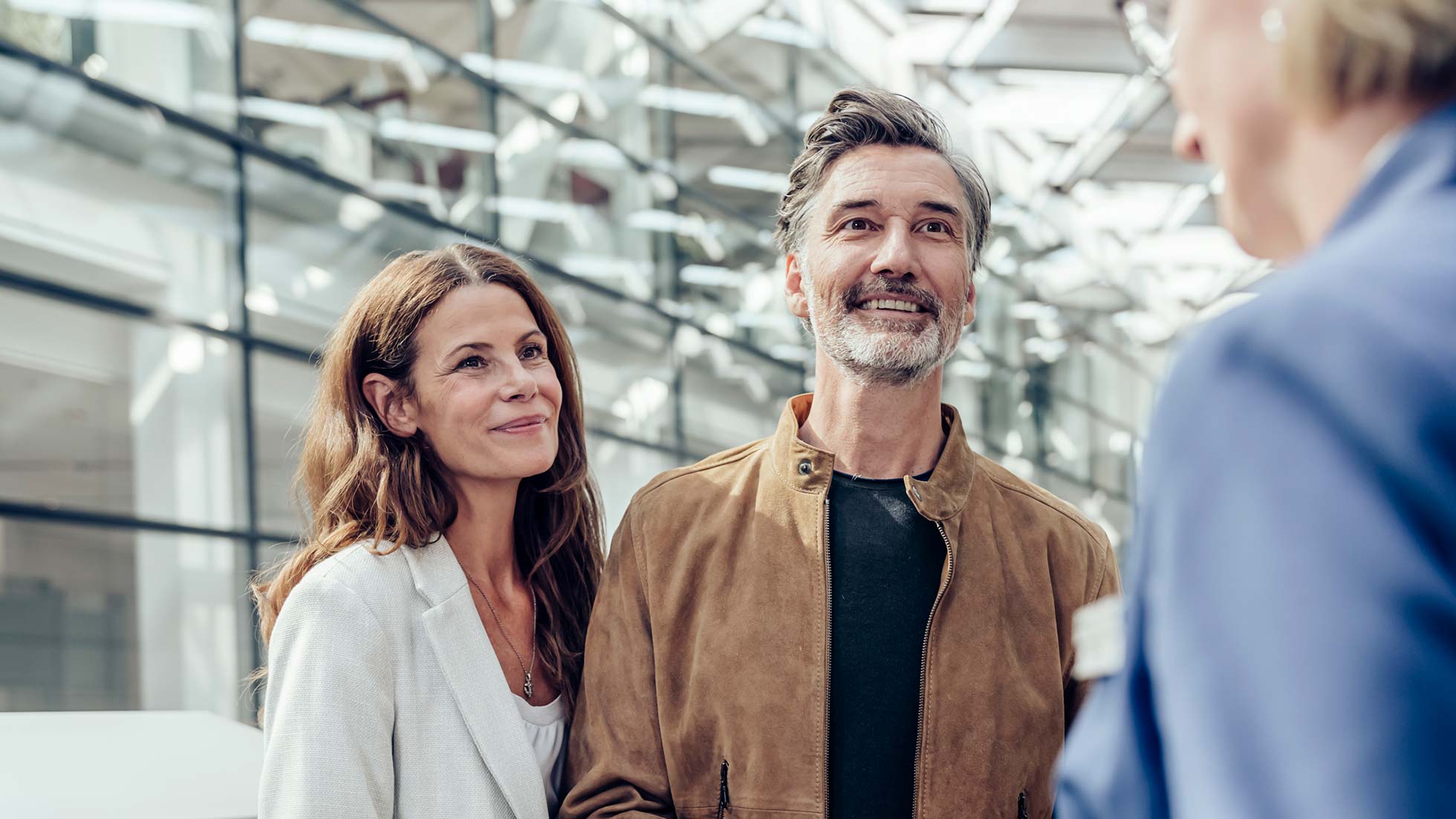 A special day. Lots of highlights.
Your new car sparkles in the colour of your choice - for the day-program we offer you, as well, a whole rainbow of experiences! A variety of highlights, accordingly, await you for your BMW pickup. Look forward to the mighty BMW models of legend in the BMW Museum. Experience absolute BMW on guided tours of BMW Welt, the BMW Group Plant or BMW Group Classic. However you structure your day, the program surrounding the pickup of your new BMW will be extraordinary.
5 REASONS FOR A DAY TO REMEMBER.
01

You will receive your new BMW in the unique setting of BMW Welt Munich.

02

You get a personal car orientation on the premiere with a matchless panoramic view over the BMW Welt.

03

You'll have the benefit of an individual interactive vehicle declaration in the Product Info Center.

04

You can put together a once-off and exclusive program with a guided tour of the BMW Group plant, the BMW Group Classic Tour or a visit to the BMW Museum in Munich.

05

You benefit from a wide range of pick-up discounts for travel, car rental, hotel bookings, refuelling and many other activities in and around BMW Welt.
EXCLUSIVE PACKAGE.
Highly customised. With your Exclusive Package you can expect:
Chauffeur-driven journey to BMW Welt
Check-in and refreshments in the Premium Lounge
Virtual presentation of your new BMW and initial briefing in the Product Info Center
Handover of your new, fully fuelled BMW in an exclusive, separate area
Explanation of all relevant functions and configuration of the comfort and convenience features.
Exclusive 4-course menu in the Bavarie restaurant, created by star chef Bobby Bräuer (EssZimmer by Feinkost Käfer)
You can additionally complete the program around your pick-up with a guided tour of the BMW Group plant, the BMW Group Classic Tour and a visit to the BMW Museum.
Discover more
PREMIUM PACKAGE.
We take our time for you. In the Premium Package you can expect:
Check in and refreshments in the Premium Lounge
Virtual presentation of your new BMW and initial briefing in the Product Info Center
Handover of the vehicle with special presentation at the premiere.
Participation in a BMW Group plant tour and a visit to the BMW Museum
The BMW Welt Tour, the BMW Group plant tour, the BMW Group Classic Tour and the visit to the BMW Museum can, of course, be scheduled before the handover.
Discover more
HOW TO BOOK YOUR PICKUP.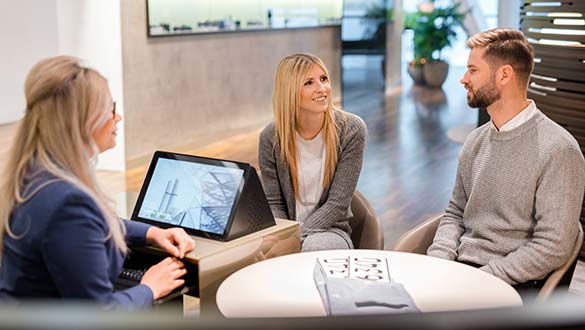 Are we able convince you to take part in a BMW vehicle collection? If so, simply book this unforgettable event through your BMW dealership.
We will be happy to help you find a dealer near you.
"

We picked up our BMW at BMW Welt last year. And are still raving about the day today.

"

Michèle Lombardo - EXCLUSIVE vehicle collection BMW X7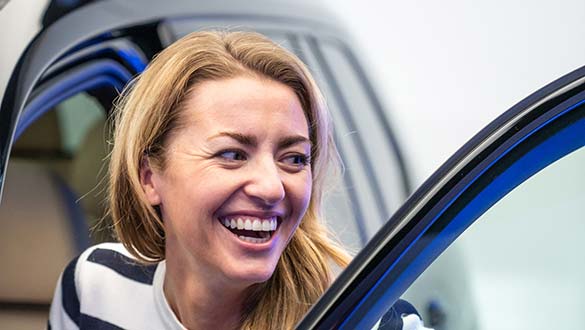 YOUR QUESTIONS. OUR ANSWERS.
I would like to combine my car pickup with a factory tour for a behind the scenes look, is that possible?

I have not received my pickup package yet. Can you help me so that I can plan in a time conscious manner?

What is the best way to get from Munich Central Station or the airport to BMW Welt?

What documents do I actually need to pick up my vehicle and can I authorize someone to do so?

What pick-up options are available if I want to collect my new BMW directly from BMW Welt in Munich?

I am late for the pick-up appointment. What can I do and until which time can I arrive on the same day?

I will be collecting my new BMW at BMW Welt. Am I allowed to take pictures or film there?

I will be traveling to the pickup by car. What is the access and parking situation at BMW Welt?

Can I take delivery of my new BMW at BMW Welt with winter wheels?
​
Fuel consumption and CO2 emissions.
Official data on fuel consumption, CO2 emissions, electric consumption and electric range were determined in accordance with the mandatory measurement procedure and comply with Regulation (EU) 715/2007 valid at the time of type approval.In case of a range, figures in the NEDC take into account differences in the selected wheel and tire size; figures in the WLTP take into account any optional equipment.

WLTP values are used for assessing taxes and other vehicle-related charges that are (also) based on CO2 emissions, as well as for the purposes of vehicle-specific subsidies, if applicable. Where applicable, the NEDC values listed were calculated based on the new WLTP measurement procedure and then converted back to the NEDC measurement procedure for comparability reasons. For vehicles type-approved after 01.01.2021 only WLTP values officially exist. For more information on the WLTP and NEDC measurement procedures, see www.bmw.de/wltp.

For more information on the official fuel consumption and official specific CO2 emissions of new passenger cars, see the 'Guide to Fuel ConsumptionCO2 Emissions, and Electricity Consumption of New Passenger Cars', which is available free of charge at all sales outlets, from Deutsche Automobil Treuhand GmbH (DAT), Hellmuth-Hirth-Str. 1, 73760 Ostfildern-Scharnhausen, and at https://www.dat.de/co2/.