It is no coincidence, that in a Rolls-Royce automobile up to 2,117 single light-points form the starlight headlining. Rolls-Royce automobiles such as the Rolls-Royce Ghost, Rolls-Royce Dawn or Rolls-Royce Wraith belong to the absolute pinnacle of automotive luxury. At BMW Welt, the showroom area of this legendary automobile brand welcomes onlookers with a very special staging. A ceiling illumination of 90 sparkling spotlights picks up the starry sky of the vehicles skilfully bringing out the noble aura of the vehicles in location.
WELCOME TO THE WORLD OF ROLLS-ROYCE.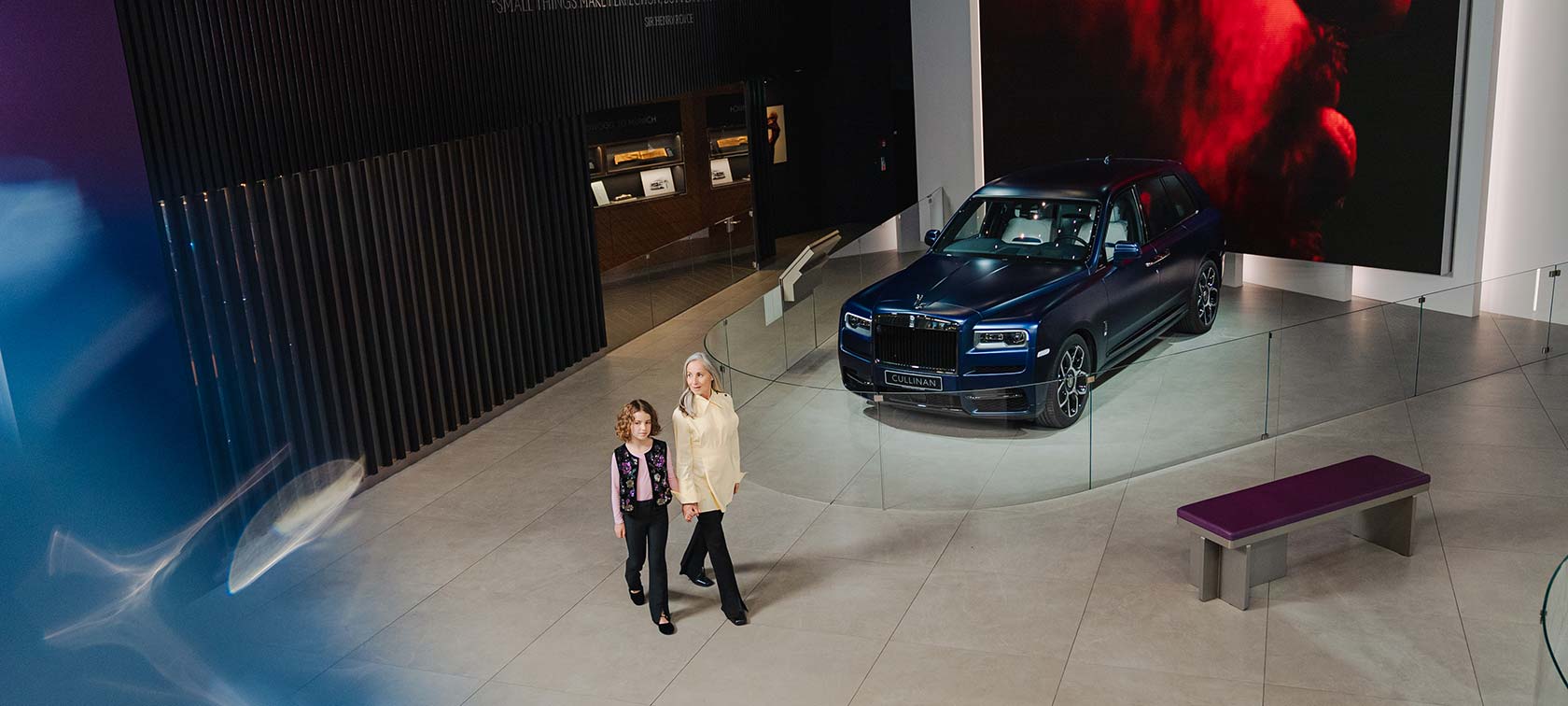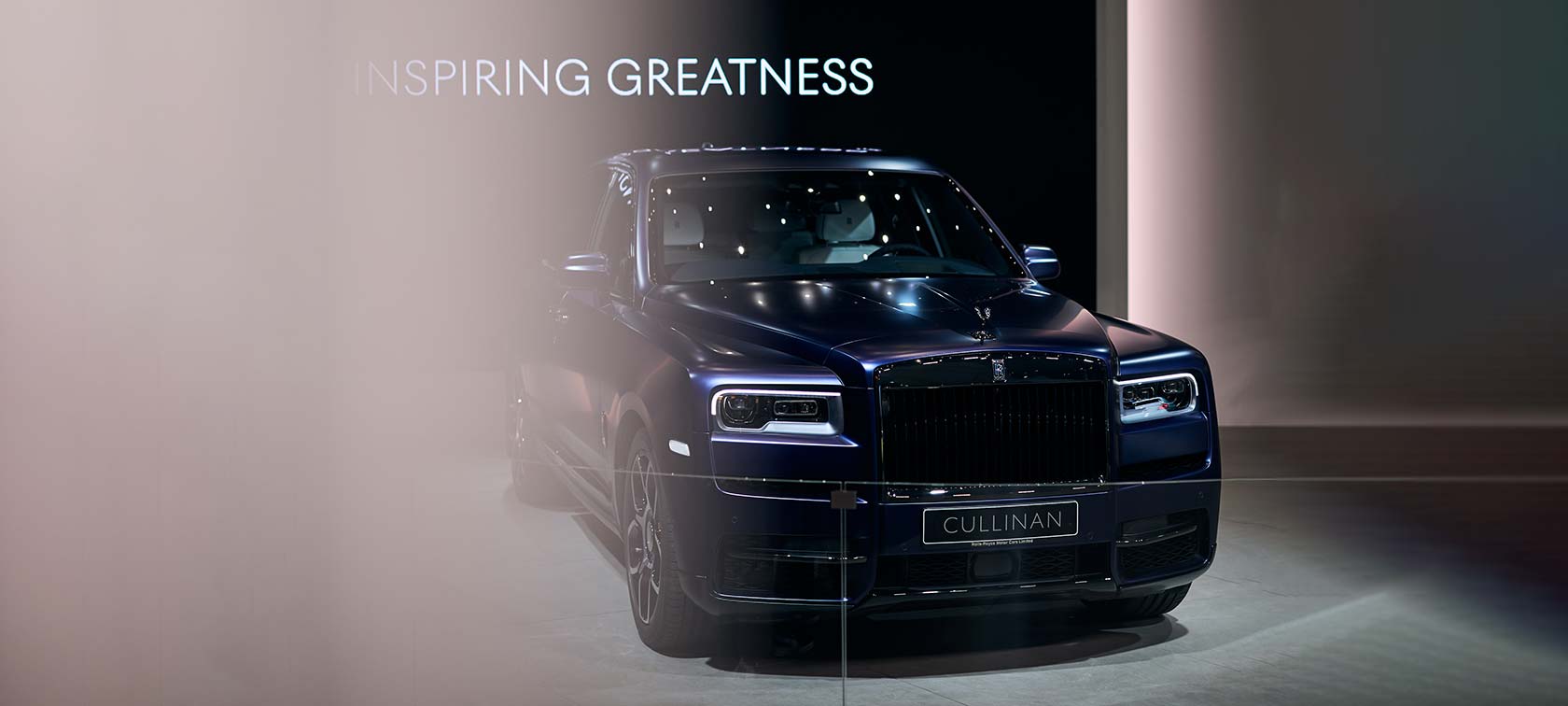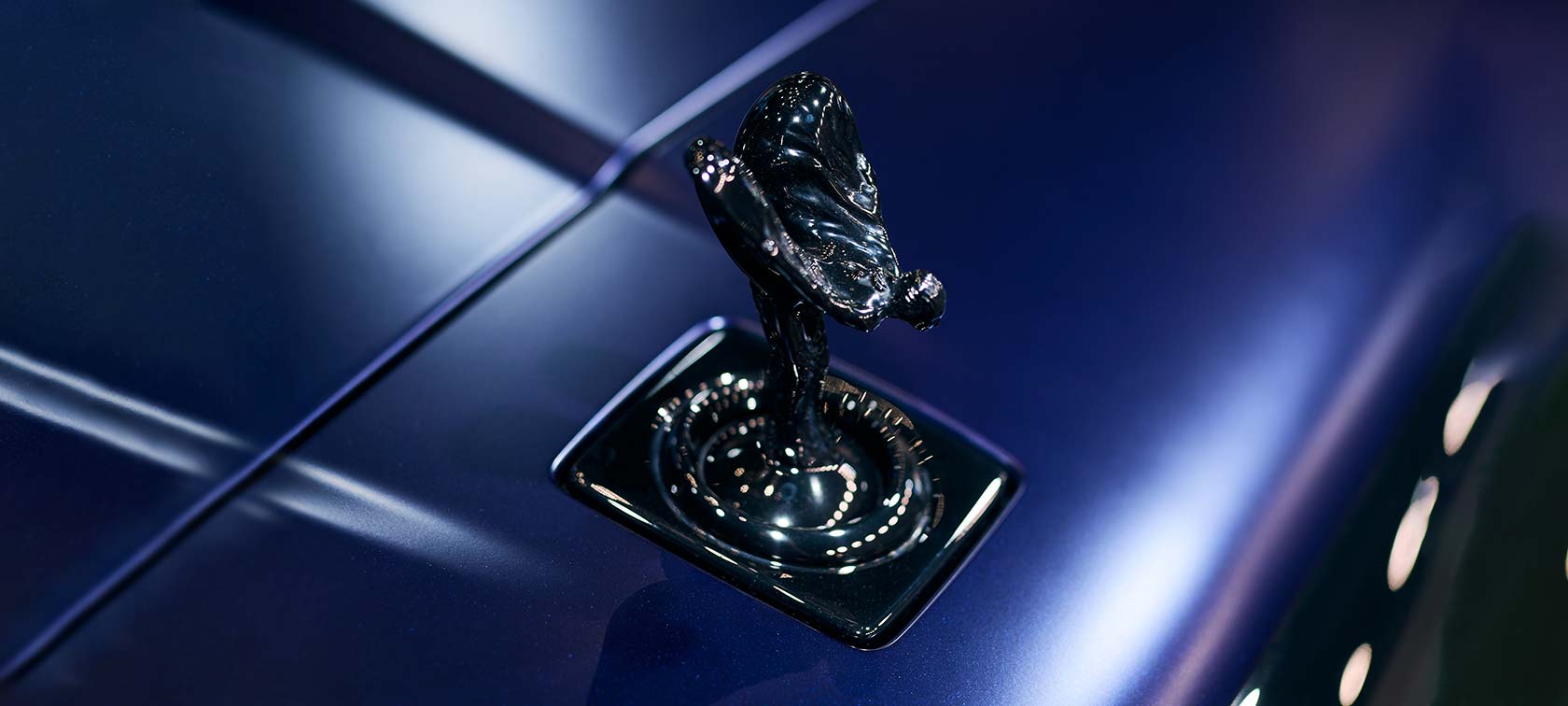 "

Strive above all for perfection. Take the best there is. And make it better.

"

Sir Frederick Henry Royce – Co-founder of Rolls-Royce
ROLLS-ROYCE SPECTRE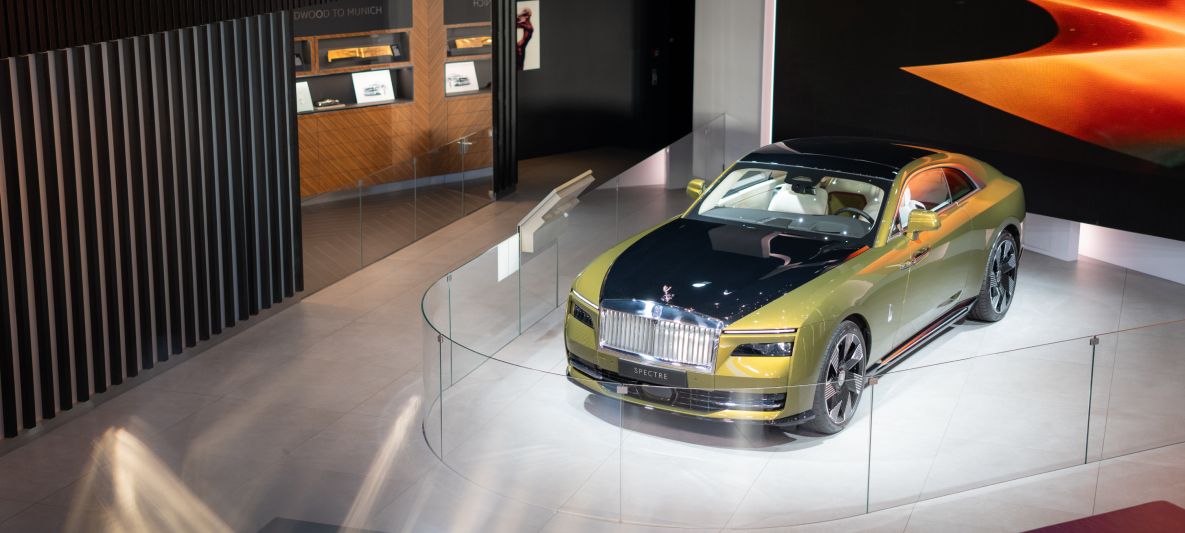 Spectre is more than a motor car. It is a statement of intent and a symbol of a bright, bold future as Rolls-Royce progresses into an all-electric era. This commitment to an all-electric powertrain will only enhance the Rolls-Royce experience – instant torque, silent running and the sense of one imperceptible gear have defined the characteristics of an extraordinary canon of products dating back to the very first Rolls-Royce, the 1904 10 H.P.

ROLLS-ROYCE BLACK BADGE GHOST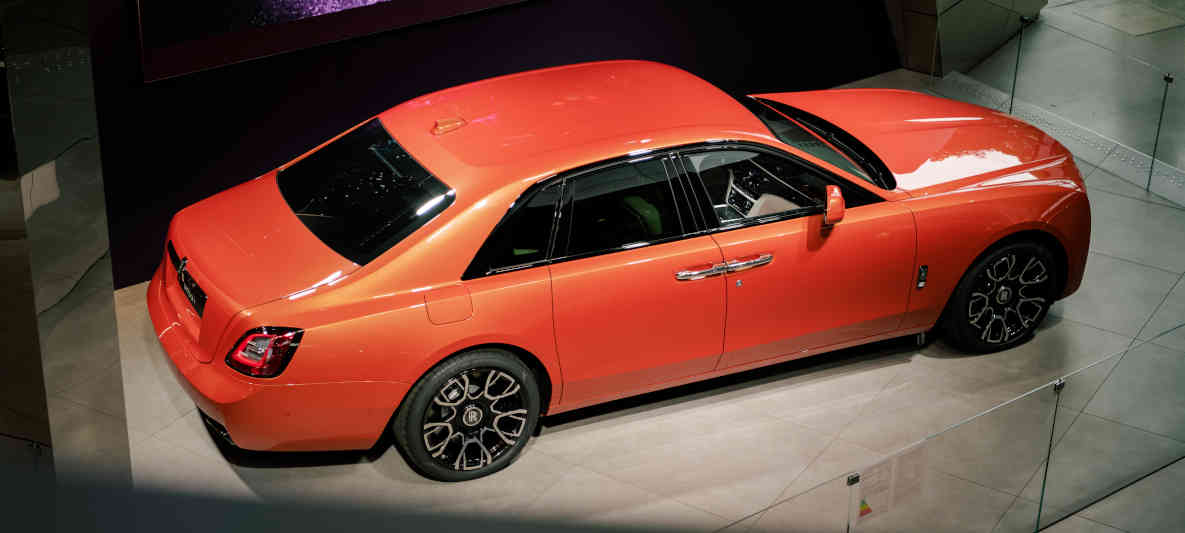 ​
Fuel consumption and CO2 emissions.
Rolls-Royce Spectre: Power consumption: 2.9* mi/kWh, 21.5* kWh/100km (WLTP). Electric range: - (NEDC) 323* mi / 520* km. (WLTP). CO2 emissions: 0 g/km. (*primary data)

Rolls-Royce Black Badge Ghost: Fuel consumption in l/100 km (combined): 15.8-15.2 (WLTP); CO2 emissions in g/km (combined): 359-347 (WLTP)

Rolls-Royce Black Badge Cullinan:­ Fuel consumption in l/100 km (combined): 16.5 (WLTP); CO2 emissions in g/km (combined): 377 (WLTP)

Official data on fuel consumption, CO2 emissions, electric consumption and electric range were determined in accordance with the mandatory measurement procedure and comply with Regulation (EU) 715/2007 valid at the time of type approval.In case of a range, figures in the NEDC take into account differences in the selected wheel and tire size; figures in the WLTP take into account any optional equipment.

WLTP values are used for assessing taxes and other vehicle-related charges that are (also) based on CO2 emissions, as well as for the purposes of vehicle-specific subsidies, if applicable. Where applicable, the NEDC values listed were calculated based on the new WLTP measurement procedure and then converted back to the NEDC measurement procedure for comparability reasons. For vehicles type-approved after 01.01.2021 only WLTP values officially exist. For more information on the WLTP and NEDC measurement procedures, see www.bmw.de/wltp.

For more information on the official fuel consumption and official specific CO2 emissions of new passenger cars, see the 'Guide to Fuel ConsumptionCO2 Emissions, and Electricity Consumption of New Passenger Cars', which is available free of charge at all sales outlets, from Deutsche Automobil Treuhand GmbH (DAT), Hellmuth-Hirth-Str. 1, 73760 Ostfildern-Scharnhausen, and at https://www.dat.de/co2/.