BLAUER PANTHER – TV & STREAMING AWARD 2023.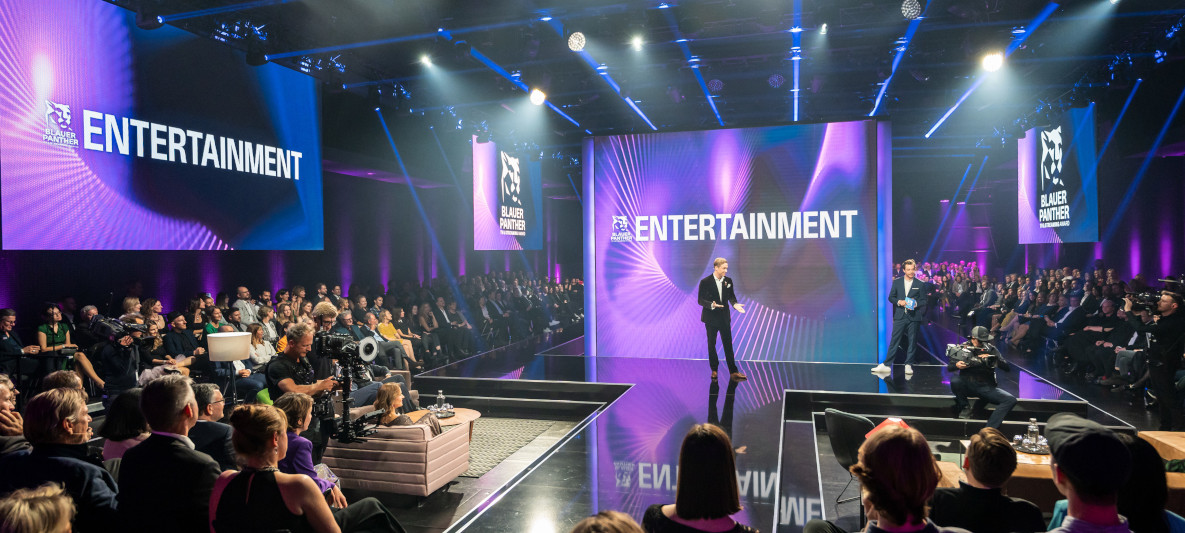 BMW is pleased to participate in the "Blauer Panther — TV & Streaming Award" 2023 event at BMW Welt as a mobility and location partner. This exciting award ceremony brings together film and television professionals and offers a stage for outstanding achievements in the categories of information/journalism, fiction, entertainment and culture/education.

"BMW Welt stands for progress and innovation — and that is exactly what "Blauer Panther" honors in the television sector. After a successful start to our joint partnership last year, we are delighted that BMW Welt, with its impressive and diverse architecture, can also host "Blauer Panther - TV & Streaming Award" again in 2023." Tatjana Bister, Director of BMW Welt.


As a suitable partner for the event, BMW offers the nominees and prize winners of the show a convenient and stylish way to travel. Our elegant BMW models are available to transport guests to and from the event. As far as the location is concerned, BMW Welt is a perfect match for the 2023 Blauer Panther Show, with impressive scenery and excellent acoustic properties making for an unforgettable awards ceremony. The show will be streamed live: Tune in and enjoy the show.
EXPERIENCE A WHOLE DAY OF ACTIVITIES, FUN AND SPOOKY SURPRISES AT BMW MUSEUM.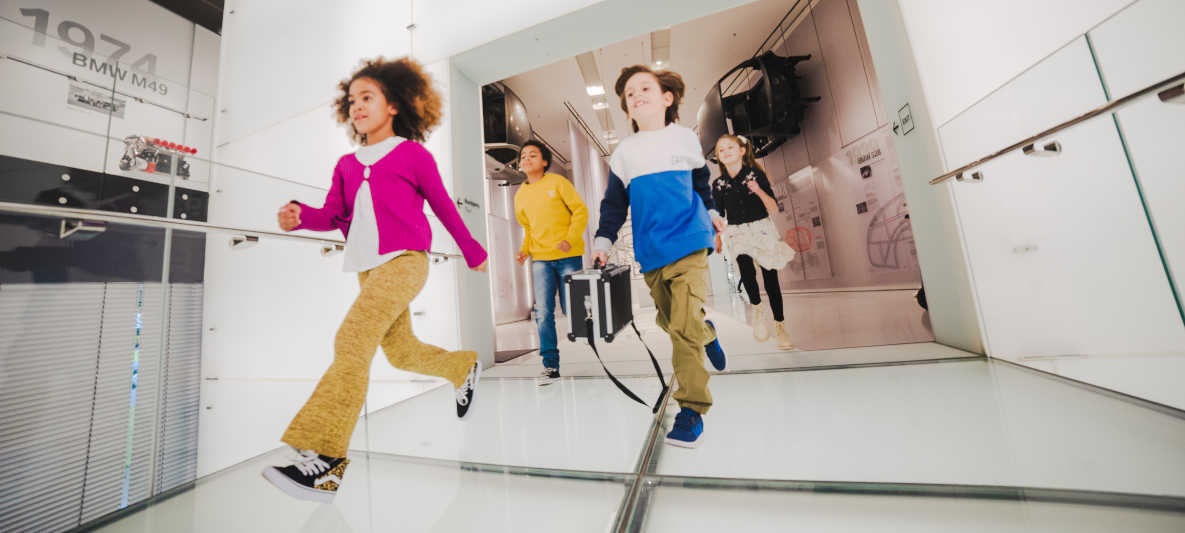 This Family Sunday on October 29th, the BMW Museum will be transformed into an exciting Halloween scene. Fun craft stations await families, where children can create their own Halloween-themed bags and badges.
Kids will also have the opportunity to have their make-up done by real professionals and transform into their desired figure. At the decorated Halloween photo station, children can take a photo as a souvenir of the spooky and beautiful Family Sunday at BMW Museum.
BMW M DANCE CHALLENGE.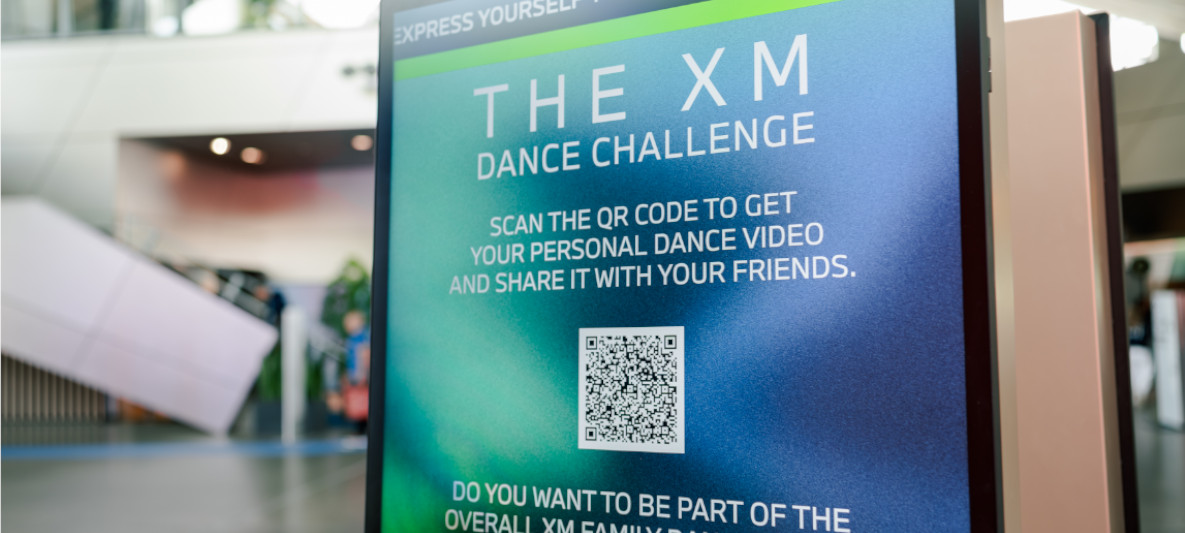 The stele is equipped with the latest technology and matching beats to give you an unforgettable dance experience. Turn on your favorite music, choose your desired style and show off your dance moves and save your personal video as a unique reminder on your smartphone and share it directly with your loved ones on social media using #BMWWelt #BMWM.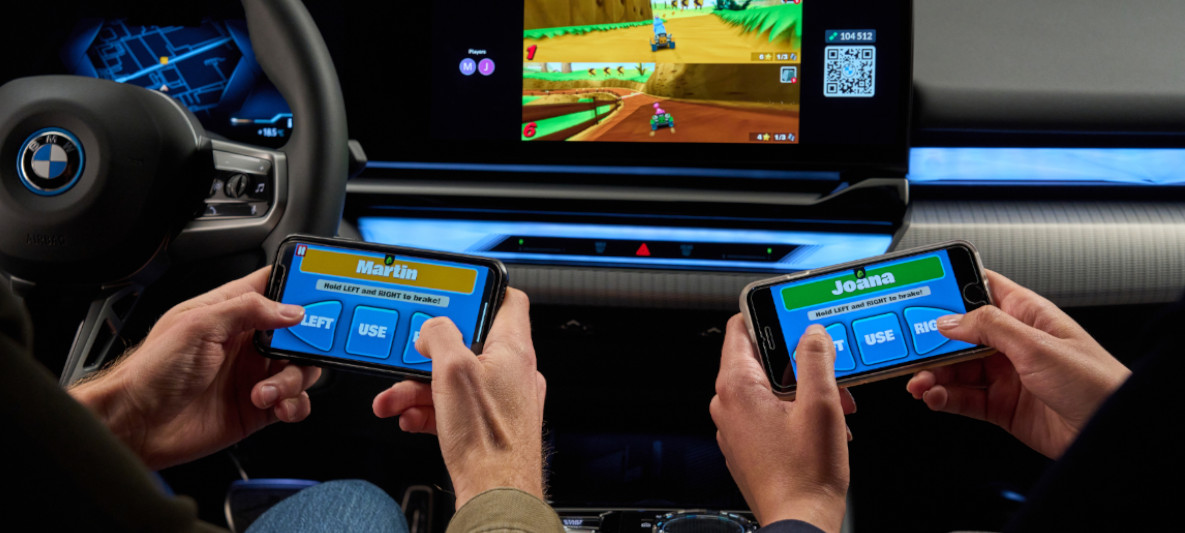 BMW AirConsole — the perfect entertainment solution in the BMW 5 Series! With this innovative system, a wide range of games can be played on the high-resolution displays. Together with the AirConsole gaming platform, the BMW Group enables a unique form of in-car gaming in the new BMW 5 Series. Drivers and passengers can play so-called "casual games" while the vehicle is stationary to bridge waiting times and use the time more productively.
Whether it's puzzles or racing games, the BMW AirConsole offers the right option for every taste. With interactive multiplayer games, passengers can fight for victory and take the driving experience to a new level.
Setting up the gaming experience with AirConsole is easy and seamless. All you need is a smartphone that serves as a game controller and the BMW Curved Display. The connection between the smartphone and the vehicle is established by scanning a QR code in the vehicle, and you can immediately dive into the fun gameplay.
Experience the BMW AirConsole live and up close at BMW Welt now. Try it out for yourself and be impressed by the performance and innovative entertainment solution.
BMW DESIGN SCULPTURE BMW 3.0 CSL.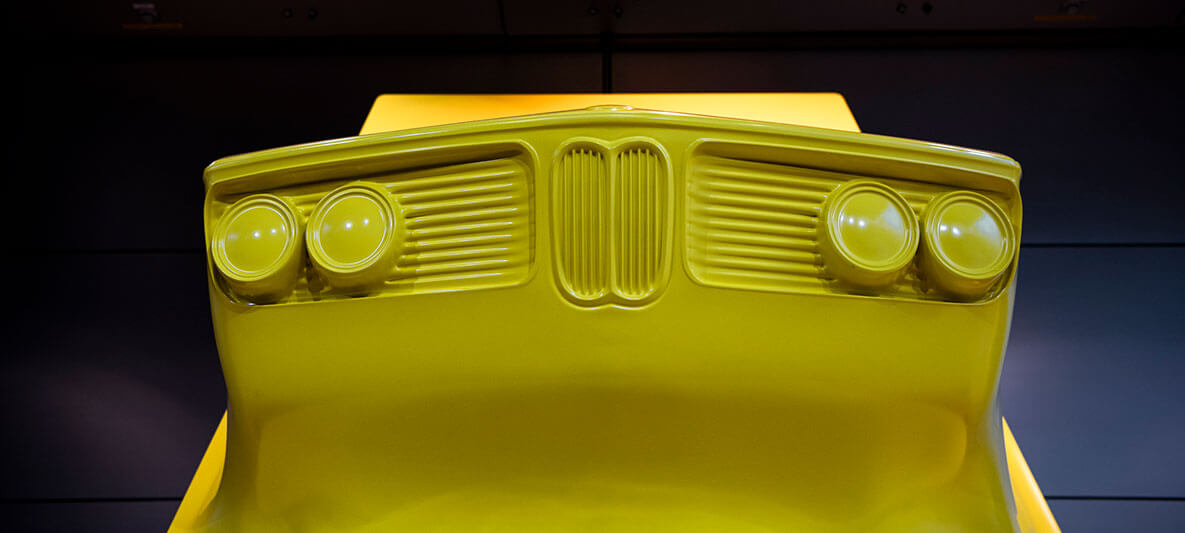 Always attached to the historical roots and iconic design of the BMW brand, BMW designers are looking forward to the future with new ways of thinking positively.
"In a volatile world, we want to approach the future with a positive mindset. BMW has always tried to resolve alleged contradictions: elegance and sportiness, efficiency and dynamism, or sustainability and luxury. The special creativity of the designers makes this an emotional experience for our customers," says Domagoj Dukec, Head of BMW Design.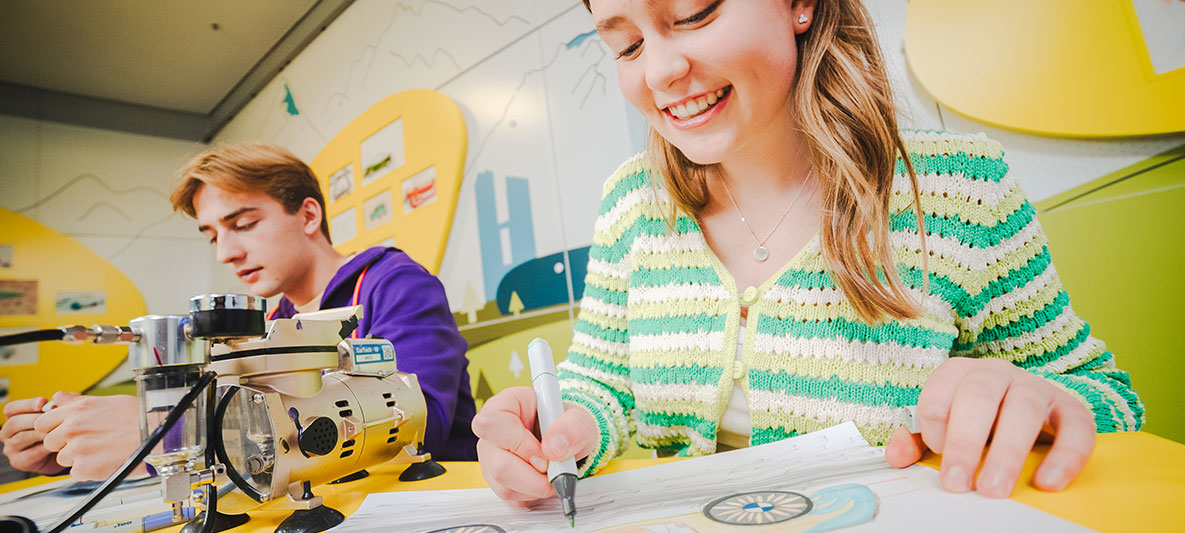 Hello everyone, we're sitting here and being A very special holiday program awaits up-and-coming designers between the ages of 9 and 14 at the BMW Museum. In this design workshop, young participants can develop their creative potential and develop their own car design just like the professionals.
At the beginning of the workshop, participants will be given a guided tour of the BMW Museum to be inspired by the models on display. Then it's time to get down to business: The young up-and-coming designers can implement their own ideas and present their own model at the end of the workshop. In this way, participants not only experience a unique holiday experience, but also take their own creative masterpiece home.
YOUR FASTEST DREAM BECOMES VIRTUAL REALITY.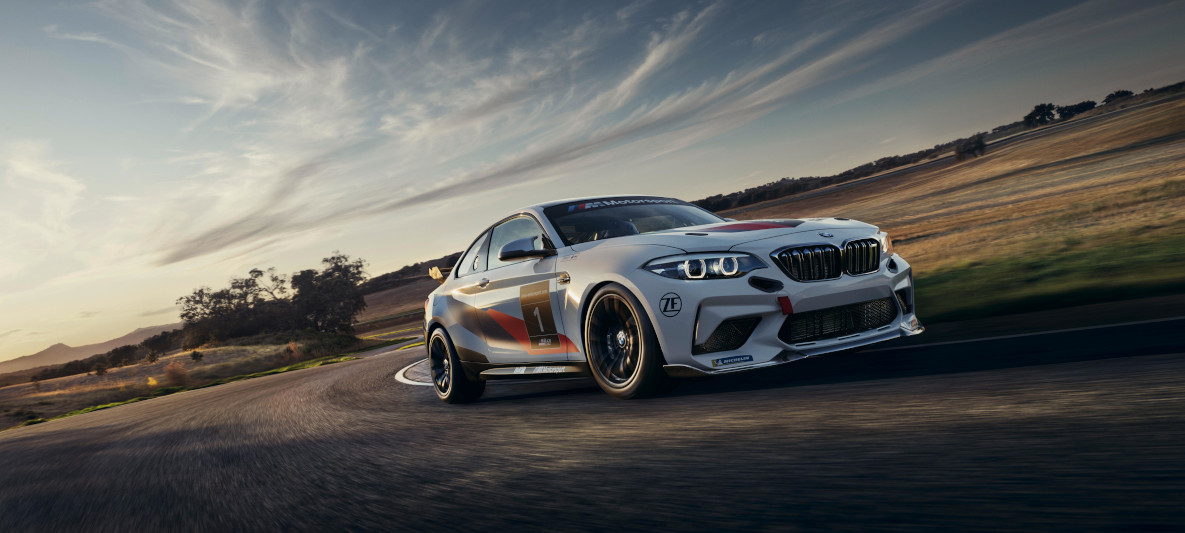 Have you always wanted to know what a race car feels like? Test your skills on state of the art simulators of professional racers. Experience the speed on over 50 national and international racetracks.
In preparation for an upcoming race or just having fun? An authentic racing experience and maximum driving pleasure are guaranteed here. Race against time or compete against each other.
- Suitable for beginners, no previous knowledge required
- Participation is possible from the age of 16
- Realistic training opportunity for motorsport professionals
- Simulators of this type are used worldwide by professional racing drivers for training purposes Driving behavior corresponds to real driving physics
- networked full-motion simulators for a wide range of vehicles and classes
- Over 50 racetracks digitized by laser scanning
- Original racing components (Sparco bucket seat, force feedback steering wheel, etc.)
- 25 or 50 minutes pure action time
- Please report to the Plaza of BMW Welt 15 minutes before your appointment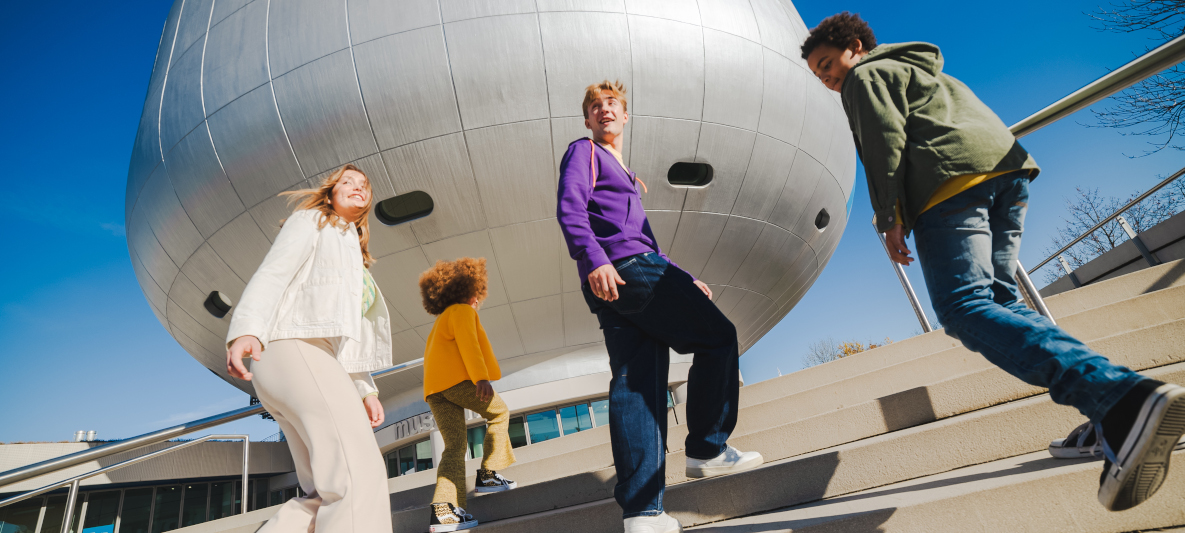 100 YEARS OF BMW MOTORRAD.
This year, the BMW Motorrad brand is celebrating its hundredth anniversary. On this occasion, the BMW Museum is showing a corresponding exhibition "100 Years of BMW Motorrad."
On Sunday, 23.07.2023, families in particular will have the opportunity to dive into this hundred-year motorcycle history. An exciting puzzle sheet takes young and old on an adventure trip through the new motorcycle exhibition. The individual tasks and puzzles deal with historical milestones, design, motorsport and safety.
Children and young people also learn interesting facts about motorcycle safety equipment. They also have the opportunity to feel like motorcyclists by testing out on motorcycles. At creative craft stations, you can design coloring pages and print your own fabric bag with tire profiles. This can be taken home as a memento of this adventurous day at the BMW Museum. After all puzzles have been solved and the answer has been found, the children can design their very own "Moto Hero badge" as a reward.
Sunday, July 23rd 2023
Family ticket: 24€
Opening hours: 10:00 a.m. to 6:00 p.m.
Age: from 5 years
​
Official data on fuel consumption, CO2 emissions, power consumption and electric range were determined in accordance with the mandatory measurement procedure and comply with Regulation (EU) 715/2007 valid at the time of type approval.In case of a range, figures in the NEDC take into account differences in the selected wheel and tire size; figures in the WLTP take into account any optional equipment.WLTP values are used for assessing taxes and other vehicle-related charges that are (also) based on CO2 emissions, as well as for the purposes of vehicle-specific subsidies, if applicable. Where applicable, the NEDC values listed were calculated based on the new WLTP measurement procedure and then converted back to the NEDC measurement procedure for comparability reasons. For vehicles type-approved after 01.01.2021 only WLTP values officially exist. For more information on the WLTP and NEDC measurement procedures, see www.bmw.de/wltp.

For more information on the official fuel consumption and official specific CO2 emissions of new passenger cars, see the 'Guide to Fuel ConsumptionCO2 Emissions, and Electricity Consumption of New Passenger Cars', which is available free of charge at all sales outlets, from Deutsche Automobil Treuhand GmbH (DAT), Hellmuth-Hirth-Str. 1, 73760 Ostfildern-Scharnhausen, and at https://www.dat.de/co2/.