BMW WELT.
Opening hours building + parking garage:
Monday to Saturday 7:30 am - 00:00 midnight
Sundays and holidays 9:00 am - 00:00 midnight
Please note that our vehicles are serviced in the showroom from 09:00 to 18:00. For a personal consultation with a BMW Genius, book a free appointment in advance.
BMW MUSEUM.
Tuesday to Sunday: 10:00 am - 6:00 pm (last admission at 5:30 pm).
For technical reasons, it is now only possible to pay in cash on site at BMW Welt and the BMW Museum or order BMW Museum admission tickets in our online shop.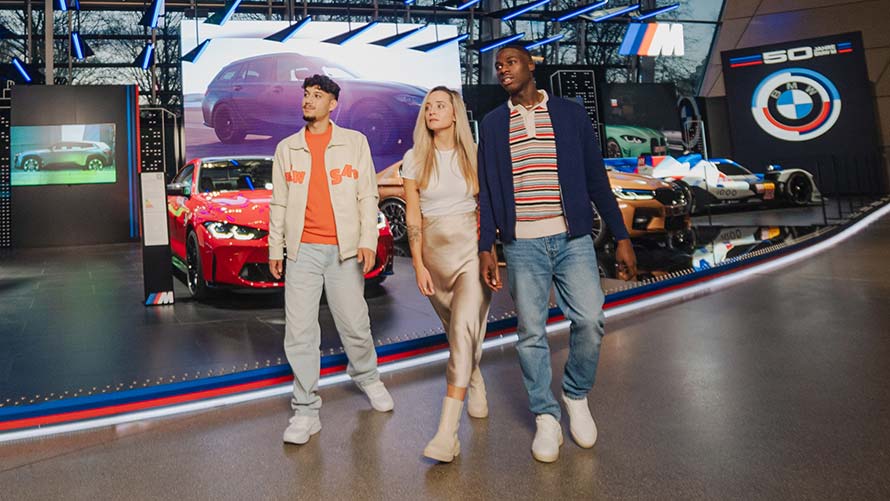 BMW WELT.
Admission to BMW Welt is free.­ ­
Please note the parking garage fees:­
15 minutes free of charge­
2.50 EUR per hour­
19.00 EUR daily maximum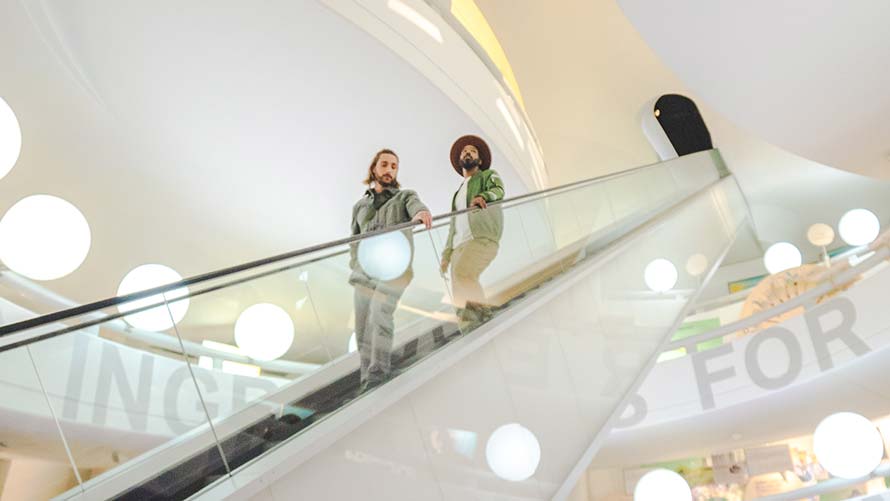 BMW MUSEUM.
For technical reasons, it is now only possible to pay in cash on site at BMW Welt and the BMW Museum or order BMW Museum admission tickets in our online shop.
Permanent Exhibitions and Temporary Exhibitions:
Single Ticket: 10.00 EUR
Reduced*: 7.00 EUR
Group (min. 5 people) per person: 9.00 EUR

Family (max. 2 adults and 3 children under 18 years of age): 24.00 ­EUR
More BMW Museum ticket information.
All prices include VAT.
Please note that animals are unfortunately not allowed in the BMW Museum.
Access for children under 14 years is only permitted if accompanied by an adult.
The ticket is valid for five hours.
If you have booked a guided tour in the BMW Museum, admission is included.
Please note that tickets for group tours can only be sold at the counter.
Please note: tickets are excluded from exchange, return and partial refund.
*Apprentices, students (7 to 27 years, children 6 years or younger have free entry); seniors (over 65 years of age or with proof of retirement); visitors with disabilities (registered accompanying person free of charge); individuals during a gap year of social or environmental service; job seekers; BMW Card (credit card) and BMW Premium Card (credit card) holders; official BMW clubs. Discounted admission is also available upon presentation of a daily ticket from the Olympic Tower or Gray Line Bus.
Extra discounts are also available on site for the MGV (Munich Tourist Guide Association), the BVGD (German National Tourist Guide Association) as well as journalists (with press pass).
Read more
STAY INFORMED.
Would you like to stay in touch and up-to-date, as a part of BMW Welt and not miss any news? Then just subscribe to our BMW Welt newsletter.
Read more
Fuel consumption and CO2 emissions.
MINI Cooper SE: Power consumption combined: - (NEDC) / 15,03 – 14,09 kWh/100 km (WLTP); CO2 emissions combined: 0 g/km*.
* The figures are expected figures that have not yet been officially confirmed.
Official data on fuel consumption, CO2 emissions, electric consumption and electric range were determined in accordance with the mandatory measurement procedure and comply with Regulation (EU) 715/2007 valid at the time of type approval. In case of a range, figures in the NEDC take into account differences in the selected wheel and tire size; figures in the WLTP take into account any optional equipment.WLTP values are used for assessing taxes and other vehicle-related charges that are (also) based on CO2 emissions, as well as for the purposes of vehicle-specific subsidies, if applicable. Where applicable, the NEDC values listed were calculated based on the new WLTP measurement procedure and then converted back to the NEDC measurement procedure for comparability reasons. For vehicles type-approved after 01.01.2021 only WLTP values officially exist. For more information on the WLTP and NEDC measurement procedures, see www.mini.de/de_DE/home/footer/wltp.html or www.bmw.de/nefz-wltp-vergleich.
For more information on the official fuel consumption and official specific CO2 emissions of new passenger cars, see the 'Guide to Fuel ConsumptionCO2 Emissions, and Electricity Consumption of New Passenger Cars', which is available free of charge at all sales outlets, from Deutsche Automobil Treuhand GmbH (DAT), Hellmuth-Hirth-Str. 1, 73760 Ostfildern-Scharnhausen, and at https://www.dat.de/co2/.
Read more
AN EXCEPTIONAL RESTAURANT IN MUNICH.
This location is not only something particularly unique for gastronomy in Munich. The very location of the EssZimmer by Käfer is chosen with especial forethought. From its tables, you look directly, from the third floor onto the main event. There is nowhere here where more emotion can be tapped into, because this is where the customers get their new cars. Are you a fan of architecture? Then let yourself be taken in by the superb sight of the BMW Welt construction in the EssZimmer. No better place to do so.
Read more
Reservation

Location

Opening hours