"

Luxury is always a kind of freedom. I hope that the people who visit BMW Welt embrace this sense of comfort and let themselves be swept along by the feel of it.

"

Patricia Urquiola – Designer
WELCOME TO LUXURY CLASS.
Raising the curtains on our masterpieces: In the exhibit area for our luxury class at BMW Welt München, you will encounter vehicles that meet the highest standards. Here you will meet the inimitably vibrant BMW M8 Competition Coupé, the symbiosis of athletic strength and pure luxury. Or the first fully electric BMW i7 which combines electric performance and multisensory entertainment to produce an unforgettable motoring experience. Encounter our luxury class surrounded by a matching ambience and a hint of magic.
Read more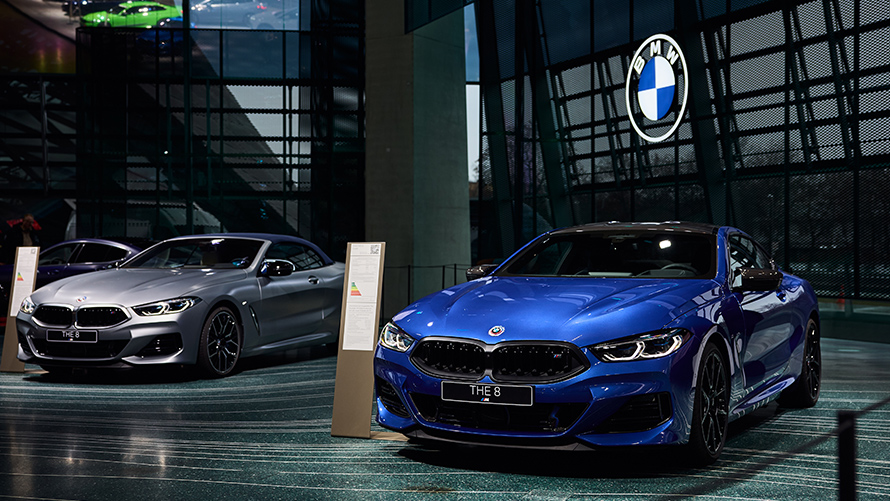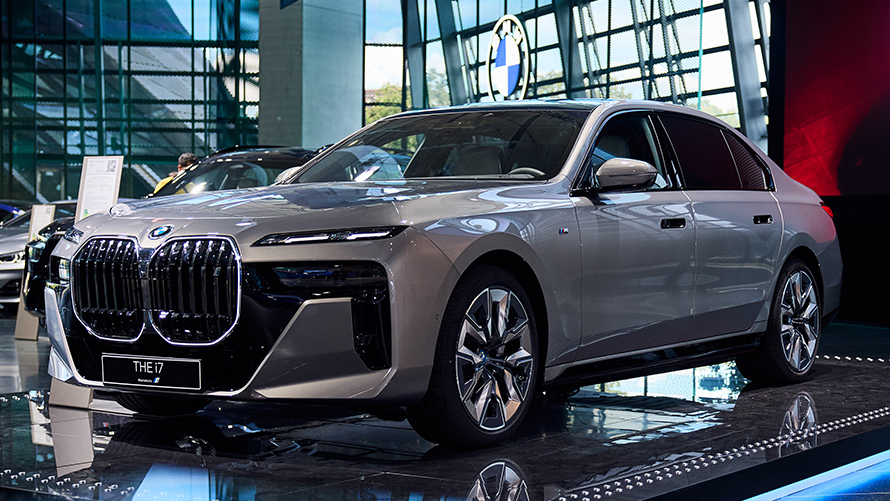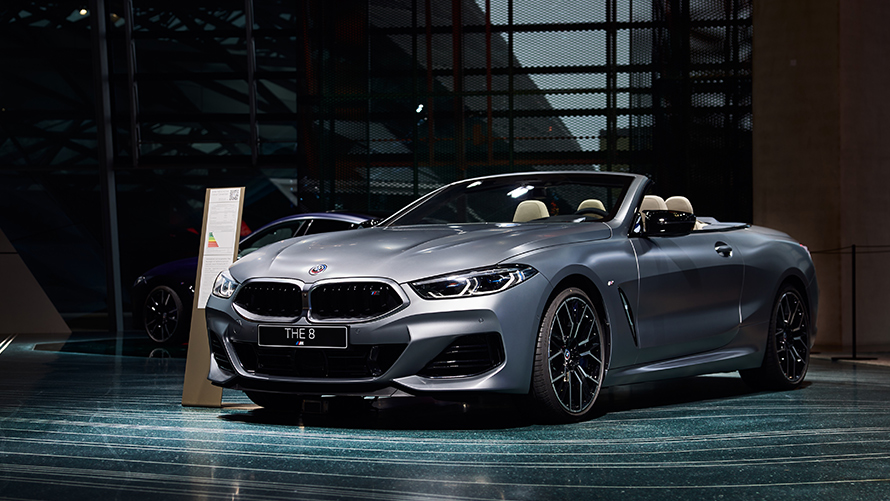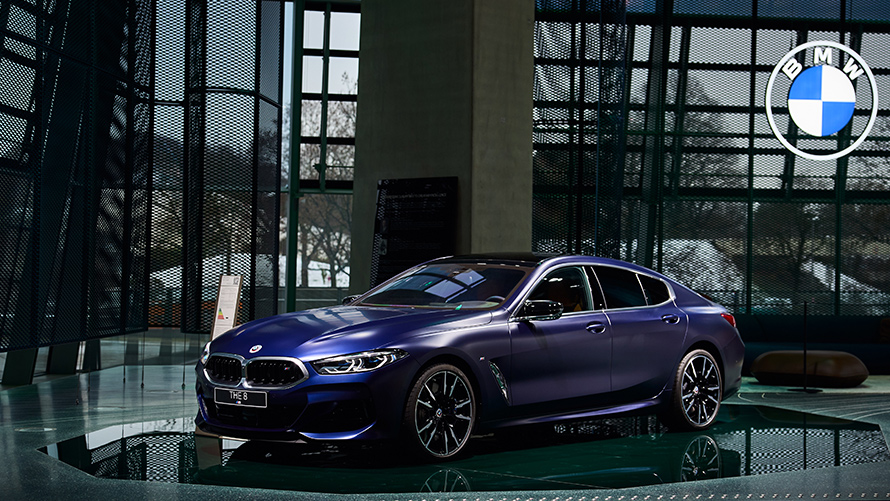 A MEETING OF VISIONS.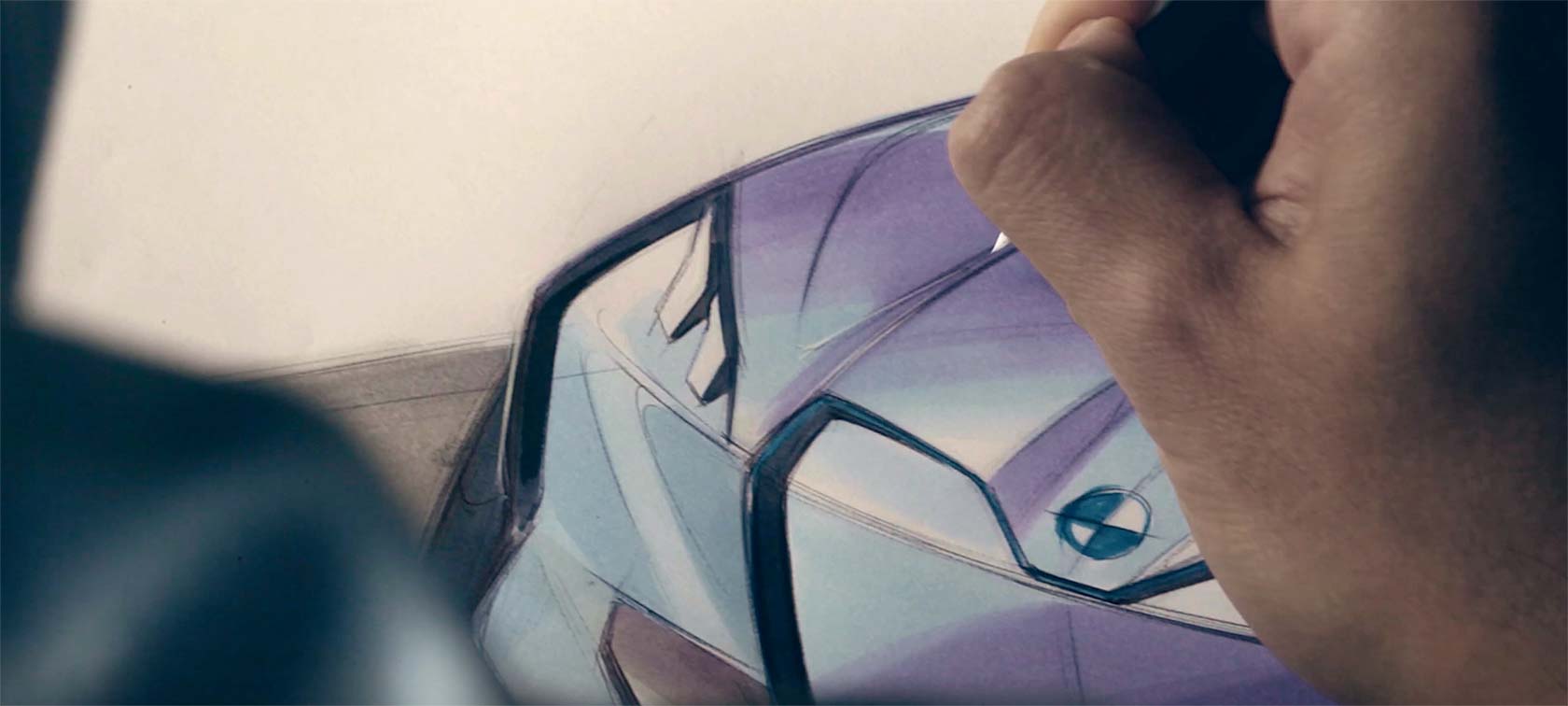 "

Today when we talk about luxury, we speak about 'modern' luxury, which always entails a combination of innovation and technology.

"

Adrian van Hooydonk – Leiter BMW Group Design
​
Fuel consumption and CO2 emissions.
BMW i7 xDrive60: Power consumption in kWh/100 km: - (NEFZ) / 19,6-18,4 (WLTP); Electric range in km (WLTP): 591-625

BMW M850i xDrive Cabriolet: Fuel consumption in l/100 km (combined): - (NEFZ) / 11-10,7 (WLTP); CO2 emissions in g/km (combined): - (NEFZ) / 249-243 (WLTP)

BMW M850i xDrive Coupé: Fuel consumption in l/100 km (combined): - (NEFZ) / 10,8-10,5 (WLTP); CO2 emissions in g/km (combined): - (NEFZ) / 245-239 (WLTP)

BMW M850i xDrive Gran Coupé: Fuel consumption in l/100 km (combined): - (NEFZ) / 11,0-10,7 (WLTP); CO2 emissions in g/km (combined): - (NEFZ) / 251-243 (WLTP)

Official data on fuel consumption, CO2 emissions, electric consumption and electric range were determined in accordance with the mandatory measurement procedure and comply with Regulation (EU) 715/2007 valid at the time of type approval.In case of a range, figures in the NEDC take into account differences in the selected wheel and tire size; figures in the WLTP take into account any optional equipment.

WLTP values are used for assessing taxes and other vehicle-related charges that are (also) based on CO2 emissions, as well as for the purposes of vehicle-specific subsidies, if applicable. Where applicable, the NEDC values listed were calculated based on the new WLTP measurement procedure and then converted back to the NEDC measurement procedure for comparability reasons. For vehicles type-approved after 01.01.2021 only WLTP values officially exist. For more information on the WLTP and NEDC measurement procedures, see www.bmw.de/wltp.

For more information on the official fuel consumption and official specific CO2 emissions of new passenger cars, see the 'Guide to Fuel ConsumptionCO2 Emissions, and Electricity Consumption of New Passenger Cars', which is available free of charge at all sales outlets, from Deutsche Automobil Treuhand GmbH (DAT), Hellmuth-Hirth-Str. 1, 73760 Ostfildern-Scharnhausen, and at https://www.dat.de/co2/.