HOLIDAYS FROM THE EVERYDAY ROUTINE.
 
FIND YOUR SUPERPOWER AT THE EASTER CAMP.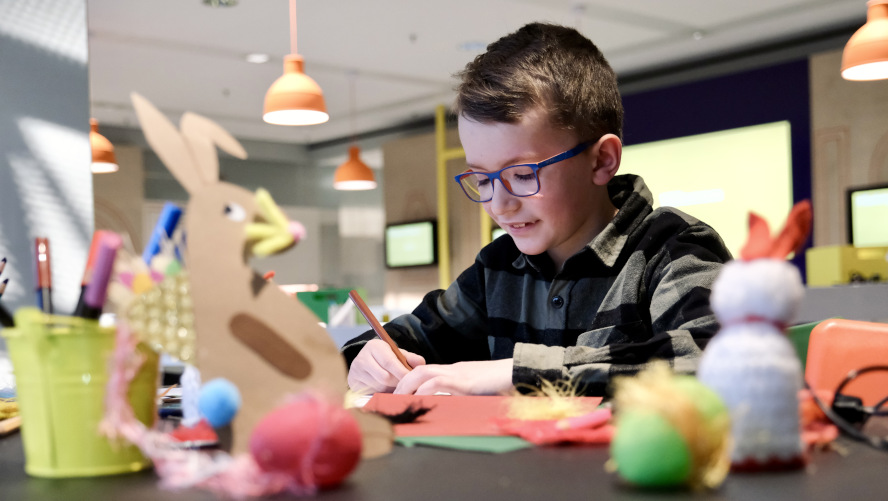 Come to our vacation camp during the Easter vacations and become future heroes through newly learned Future Soft Skills. In the 4-day program at the Campus in BMW Welt, you will move from head to toe. Every day you will play different activities and skill games as well as exciting tours through the BMW Welt. You can expect exciting community and movement games with modern light sensors (blue pods) and teamwork challenges. Have you ever walked on a floor made of lava? Save yourself, who can! Be ready for a varied Easter time: Together we learn with superpower, fun & games.
DETAILS, COSTS AND FURTHER INFORMATION.
The workshop is designed for children and young people.
1st age group: 6-8 years for the workshop from 03.04. - 06.04.23
2nd age group: 9-12 years for the workshop from 11.04. - 14.04.23
Minimum number of persons: 7
Maximum number of persons: 10
Duration: 7 hours per day (9:00 - 16:00)
Material needed: sports mat and comfortable clothes
Price: 319,-- Euro including warm lunch
Read more
YOU HAVE QUESTIONS? WE HAVE THE ANSWERS.
What does the Junior Program at Campus offer?

What is the Junior Program at the BMW Museum?

How old must the children be?

Where is the campus located exactly?

Where exactly is the BMW Museum located?

What are the opening hours of the campus and museum?

Can I bring food and drinks to the birthday event?

Must I be present at the workshop as a caregiver/parent?

In which language are the workshops offered?

How far in advance do I need to book a workshop?

Where can I park during the workshop?